Yankee pitcher CC Sabathia rose fast in the MLB organization and quickly became a star. However, addiction can strike even the most successful people among us, and it's no secret that this left-handed strong arm struggled with alcoholism not too long ago. After a multi-night bender and years of drinking to much, Sabathia made the tough decision to leave his team just as they entered the post season to check into rehab to get help. Because of this decision, he was able to return to his team and play several more years. He will retire at the end of this year's season.
Read on to find out more about CC Sabathia and his addiction and recovery. This man is an inspiration to all who struggle, and is living proof that people can and do recover.
Sabathia's Early Years
CC Sabathia was born and raised in Vallejo, California, where he took a liking to sports at a young age. Not only was he interested in baseball, but he excelled in basketball and football as well.  When it came time to go to college, he was the top high school prospect for recruiting in his part of the state. He received offers to play college football and signed a letter of intent to attend the University of Hawaii to play both baseball and football there.
However, when Sabathia graduated high school in 1998, he declined to attend college after all, and immediately began playing minor league baseball for the Cleveland Indians.
A Bright Career
Sabathia was the twentieth overall pick for the 1998 MLB draft and received a $1.3 million signing bonus. He pitched for the Indians' minor league team for three seasons and was brought up to to the majors in 2001. At the time, he was only twenty years old and was the youngest player in the major leagues.  That year, he came in second place for the coveted Rookie of the Year title.
His fame and abilities just grew from there. He continued to play for the Indians until 2008, and led his team to many wins. During this period he also won a number of awards including the American League Cy Young Award and the Player's Choice Award for Outstanding AL Pitcher.
He was traded to the Milwaukee Brewers and played for them just one year before becoming a New York Yankee.  He would stay with this team for the remainder of his baseball career. At the end of 2008, he signed a $161 million contract with the Yankees. This agreement was the largest contract for a pitcher in major league baseball at the time.
Over the next decade, the Yankees were happy with their investment. Sabathia proved to be talented and very consistent. He continued to win awards and to be selected for the All-Star team despite the fact he was beginning to be older than many of the other top players.
Unfortunately, about halfway through his time with the Yankees, Sabathia began to experience injuries, some of which landed him on the bench. He gained weight which he later lost after seeing a cousin die of heart disease. He still played well, though, and the Yankees continued to renew his contract. In 2011, he was granted free agent status but chose to remain in pinstripes.
Time for a Change
Towards the end of the 2015 baseball season, though, everything came to a head. Even though he had been performing well as an athlete all along, Sabathia had been a heavy drinker for quite some time.  On October 5, 2015, he announced to his teammates and the world that he was going to rehab for alcoholism.
The weekend prior to his announcement, Sabathia later revealed, he had been binge drinking during games on the road in Baltimore and he continued to do so during at home game that had been rained out.
Unfortunately for the Yankees, this announcement came on the eve of the postseason. The team's start pitcher would not be available to help lead the team to the World Series.  Ultimately, not long after, the Houston Astros knocked the Yankees out of the running for that year's title.
Recovery
In a statement, CC Sabathia explained his departure at this critical time eloquently:
"'I love baseball and I love my teammates like brothers. I am also fully aware that I am leaving at a time when we should all be coming together for one last push toward the World Series. It hurts me deeply to do this now, but I owe it to myself and to my family to get myself right. I want to take control of my disease, and I want to be a better man, father and player.'"
Later, after he completed rehabilitation, he opened up in a personal essay about his struggles with alcohol in The Players' Tribune, an online publication founded by ex-Yankee Derek Jeter in which professional athletes share their stories. It is very well written and is extremely moving and inspiring. In it, he talks candidly about how he got to this point and how difficult it was for him to ask for help, but how he also realized how much he needed it.
He talks about how he tried to quit on his own many times but failed. He explains that the timing of his entry into rehab was because he knew that if he waited, he would talk himself out of it, and that he would be right back where he started.  Sabathia apologizes to fans telling them he knew it wasn't the best time for them and the team and his career, but it was the best time and the only time for him.
In his essay, he also discusses rehab and the process and how and why it worked for him.  He realized during his twenty-nine days there that he never really properly mourned the death of his father, and he also did a lot of inspirational reading.
He knew he made the right decision because he reflected heavily on the person he wanted to be and the father he wants to be for his children.  Sabathia closes his essay by encouraging others who need help to go out and get it, and not to be afraid.
Ascent
After Sabathia completed rehab, he returned to pitch for the Yankees and experienced a late-career renaissance. He went on to pitch in the 2016, 2017, and 2018 seasons. For reasons unrelated to his alcoholism, he spent a lot of time on the disabled list during these seasons, but he still was an impressive pitcher and an important part of the team.
In December of last year, Sabathia experienced a heart issue and had a stent put into his heart. As a result, he announced that 2019 would be his last year playing major league baseball. Although he has spent a good part of this season recovering from various injuries, he is still a Yankee through and through.
Inspiration
Sabathia has been very open about his alcoholism and needs for rehab and that has surely been inspiring for many. Addiction can happen to anyone, but recovery can too.  In his retirement, CC Sabathia can move forward being a great father to his children, a wonderful husband to his wife, and an inspiration to all who struggle. He is a great Yankee and a great man, and he walks the path of recovery every day.
Clear Sky Recovery would love to help you to take the first steps on your journey to recovery from addiction at our facility in Cancun, Mexico.  Our staff is experienced and professional, and our ibogaine retreat is innovative and effective.  Please call us today to find out more about our facility and treatment options.  We look forward to hearing from you.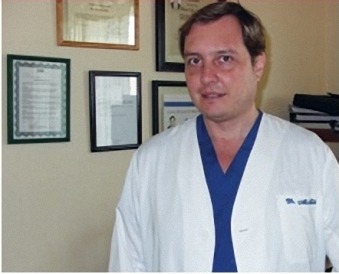 Dr. Sola is one of the world's leading experts in medically-based ibogaine treatment; he has more clinical experience with safe and effective ibogaine administration than any other M.D. in the world today.