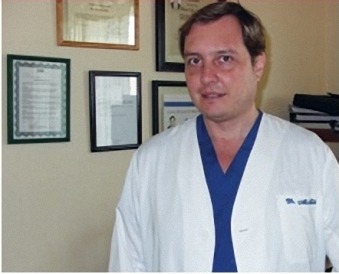 Dr. Alberto Sola is one of the world's leading experts in medically-based ibogaine treatment; he has more clinical experience with safe and effective ibogaine administration than any other M.D. in the world today.
Podcasts are taking over!  Over the past decade, these on-demand radio shows have grown in popularity, and today, there are podcasts available on every topic imaginable.  It makes sense, then, that there are a wide variety of podcasts about recovery and about staying clean and sober.  Through interviews, motivational speeches, stories, tips, and supportive dialogue from others who are in recovery too, podcasts can be a helpful addition to your routines on your own personal recovery journey.  Here are ten awesome recovery podcasts to get you started; check out one or two, or subscribe to all ten, and you will have a helpful, encouraging, and inspiring voice in your pocket everywhere you go, and every time you need one.  Enjoy!
Ten Great Podcasts for Recovery
thatsoberguy.com – The host of the That Sober Guy podcast, Shane Ramer, is in his late thirties and was addicted to alcohol and drugs.  However, thanks to the birth of his daughter, the love of his wife, very supportive friends, and a successful visit to an inpatient rehabilitation facility, he has been clean and sober since 2013.  His podcast is quite popular and focuses on staying positive and both physically and mentally healthy in recovery.  Shane posts a new podcast episode weekly, and also maintains a blog at thatsoberguy.com/blog.
facebook.com/thebubblehour – The Bubble Hour is hosted by Jean M, a sober woman who is a recovering alcoholic.  This podcast includes stories, conversations, and interviews, all with the goal of reminding people that are working on their recovery that they are not alone.  It also seeks to eliminate the stigma that often surrounds people in recovery from alcoholism.
rehabreviews.com/category/podcast – After Party Magazine is an online entity that is a part of a larger site called RehabReviews.com, which, as one might imagine, offers reviews of various addiction recovery rehabilitation centers.   The magazine portion includes essays, news stories, and videos, often from celebrities and entertainment industry folks who are working on recovery themselves.  The podcast features interviews with these people, and has included visits from Moby, Marc Maron, and Dr. Drew, to name a few.
recoveryradionetwork.podcastpeople.com – The Recovery Radio podcast, which releases a new episode every weekday, takes a novel approach to podcasting.  Rather than create new content daily, it instead pulls from and rebroadcasts motivational speeches by speakers at Alcoholics Anonymous meetings in the past.  Although the fast majority are from the 1990s, 2000s, and 2010s, some go back as far as the 1950s!  The information included is timeless.  This is a great podcast to follow for anyone who needs daily support; each day's podcast runs between thirty and sixty minutes in length.
wwwdbam.com/shows/clean-and-sober – Clean and Sober Radio is a live show that broadcasts every Friday at 3pm on Philadelphia's WWBD-AM Talk 860 station, but you can also listen to the podcast anytime online.  Host Gary Hendler has been clean and sober for over thirty years.  He includes information from his personal journey, as well as interviews with others in recovery, and tips for staying clean, sober, and healthy in your own life.
theshairpodcast.com – Host of  The SHAIR Podcast, Omar Pinto, is a life coach, recovery coach, and public speaker.  His podcast is weekly and has been broadcast for several years.  In it, he aims to "showcase the power and resilience of the human spirit" and offers support and inspiration to individuals in recovery.  He also offers one-on-one coaching, if you find you are inspired by his podcasts.
sincerightnow.com – The Since Right Now Podcast offers a weekly broadcast with hosts Chris, Jeff, and Matt, and seeks to shatter the stigma and stereotypes normally associated with people in recovery from alcohol and other drugs.  They discuss current issues, offer compassion and insights, and offer a unique product and perspective that differs in many ways from the other podcasts in this realm.
soberspeak.com – The Sober Speak Podcast is released weekly and includes people sharing their story of recovery in Alcoholics Anonymous.  It is similar to Recovery Radio, mentioned above; in it, men and women tell about their "experience, strength, and hope, centered around the twelve steps of AA."  It's a great and helpful stand-in if no meetings are available when you need one, or just as an additional resource to help you along your way.
Sober Life Coach is a company that was started by two best friends, Bryan Amaro and Roman Braly , that helps young men and women overcome addiction.  New episodes of their podcast are released twice weekly on Tuesdays and Thursdays and include information, interviews, and informative dialogue to help offer support to those in need.
soundcloud.com/thisishomepod/ – The HOME Podcast recently stopped releasing new episodes, but it was created weekly from July 2015 to January of this year, and it developed quite a following during that time.  Co-hosts Laura McKowen and Holly Whitaker have decided to move on to other projects, but their past episodes are still archived, accessible, and enjoyable to listeners.
In the realm of addiction recovery podcasting, there is something for everyone!  As podcasting continues to grow in popularity, it's likely that even more will be produced.  And, if you feel like you have something to contribute, you can always try starting a podcast of your own!  There are many resources online to get you started, and the initial cost is minimal.  If you have something unique to say, or just want to support your fellow folks on the recovery path, you should give it a shot – why not?
At Clear Sky Recovery, we would love to help you break free of your addiction.  At our facility in Cancun, Mexico, our ibogaine detox treatment will help you to get to the root of your addiction, discover more about yourself, and aid you in finding the strength and answers you need to become drug free. Please call us today for more information.  We are standing by to answer your questions.