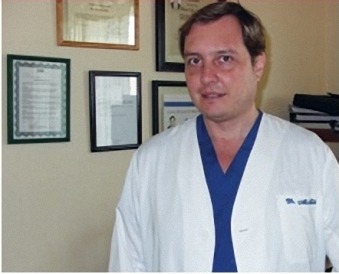 Dr. Alberto Sola is one of the world's leading experts in medically-based ibogaine treatment; he has more clinical experience with safe and effective ibogaine administration than any other M.D. in the world today.
Well, the weather outside is frightful – and so, it's a great time of year to curl up on your couch wrapped in blankets with some hot chocolate and a loved one (or a furry friend) and watch a movie!  There are countless films about addiction and recovery out there, and many of them are very well done and are quite inspiring, even years or decades after their release.  Seeing the ways others overcame their struggles with drugs and alcohol, regardless of whether the tale is fictional or biographical, can be extremely uplifting and can be a motivating force for the viewer.  Perhaps a movie session is just what you need to get you out of a winter funk and to remind you of all the reasons you chose your new and healthy lifestyle – and what could happen to your world if you ever went back to using.
However, before beginning a marathon Netflix session of the films suggested below, anyone in recovery should be forewarned and aware that seeing drug and alcohol use – even on-screen – can be a trigger for some.  Consider your current levels of strength before diving into a movie or movies about your drug of choice or any drug for that matter – even if you assume it will be portrayed throughout in a negative way.  If you're not sure how it will effect you, if may be best to avoid it for now. And, if a film that you are watching makes you want to use, turn it off right away and call a friend, sponsor, or counselor for support.
Clean and Sober (1988)
This film starring Michael Keaton during the peak of his career was his first appearance in a dramatic role.  His character, Daryl Poynter is a real estate agent who is addicted to cocaine.  He steals money from his company to support his habit, and, when discovered, tries to flee the country, but can't because he is broke.   Instead, he enters a drug rehab program to avoid prosecution.   While hiding out, he is made to realize he is an addict, and begins to turn his life around thanks to his rehab counselors.
Smashed (2012)
Mary Elizabeth Winstead plays Kate Hannah, an alcoholic elementary school teacher who is just barely holding her life together at the beginning of the film.  After a particularly difficult couple of days, a co-worker, Dave, who is a recovering alcoholic, invites her to an AA meeting.  After connecting with people there, she decides to become sober and change her life.   Unfortunately, her husband, played by Breaking Bad's Aaron Paul, continues to abuse alcohol, which makes her continued sobriety challenging.
My Name is Bill W (1989)
This made-for-television CBS Hallmark Hall of Fame movie is a biographical account of the lives of William Griffith Wilson and Dr. Robert Hokbrook Smith, M.D., the founders of Alcoholics Anonymous.  James Woods plays Wilson, known to AA members as Bill W., and won an Emmy for his role.  The movie follows Bill W. and Dr. Bob (James Garner) through their alcoholism, meeting, and subsequent formation of a support group that eventually grew into the Alcoholics Anonymous organization.
The Basketball Diaries  (1995)
Based on a memoir by author and musician Jim Carroll, about his teenage years between the ages of twelve and sixteen, this film was released in 1995 and is one of Leonardo DiCaprio's earlier roles.  In it, DiCaprio's portrayal of the author as a teen descends rapidly into heroin abuse and addiction, all while playing for a champion high school basketball team.   The viewer watches him fall and lose sight of his dreams, eventually ending up on the street as a thief, prostitute, and criminal.  After hitting his own rock bottom and ending up in prison, he begins to turn his life around, thanks to the help of an old friend.
When a Man Loves a Woman (1994)
Meg Ryan received a nomination for Best Female Actor in a Leading Role from the Screen Actors Guild for her performance as an alcoholic mother in this 1994 film.  In this film, she plays Alice Green, a school counselor and mother of two.  Her husband, played by Andy Garcia, is an airline pilot.  After a particularly traumatic day with her children, her husband forces her to face the reality of her addiction and she enrolls in rehab.  Although she is mostly successful there, her newfound sobriety causes a strain on the Green marriage.
28 Days (2000)
Although this film is a comedy, it does not make light of addiction and recovery at all – rather, it encourages individuals that are recovering from addiction to take a look at themselves and the process and smile through even the most challenging parts of the process.  Sandra Bullock stars as Gwen Cummings, who, after ruining her sisters wedding by crashing a car into a house, is sentenced to a twenty-eight day rehabilitation program by the court.   Although she has no intention of getting sober, let alone staying sober, in time, and with the help of a counselor played by Steve Buscemi, her feelings on this change.  She realizes she has a problem and works to overcome it.  This film is surprisingly inspiring and is a fairly realistic portrayal of residential rehabilitation programs, with some laughs thrown in.
Flight (2012)
William "Whip" Whitaker, Sr, played by Denzel Washington, is an airline pilot who manages to save most of his passengers in a heroic landing after mechanical failure.  Unfortunately, the subsequent investigation into the issue leads to discovery of his cocaine addiction and alcoholism, and his whole world begins to come crashing down  This film is a realistic look at the ways in which things often begin to fall apart at the seams for many addicts who felt they were holding it together well for years.
Burnt (2015)
This film, which stars Bradley Cooper as chef Adam Jones, begins with the main character already well on his way down the road to recovery.  Three years earlier, he worked as a chef in one of the best restaurants in Paris, before his drug use and perfectionism got him fired.  After sobering up, and working in a far less famous restaurant in New Orleans for a time, he decides to go back to Paris and try to regain what he lost.  This film is inspirational in the sense that it reminds people in the early stages of addiction recovery that not all is lost, and that in time, anything can be accomplished.  Your drug use defined you once, but that does not have to be forever.
Movies often give us a chance to take a peek into the lives of others, and sometimes also give us the opportunity to look more closely at ourselves, too.   These films may remind viewers of their own struggles with drugs and alcohol, but also show that these addictions can be overcome in time and with proper support and strength.  If you are struggling with an addiction to drugs or alcohol, please contact us at Clear Sky Recovery today.  Our ibogaine detox can help you or your loved one to break free of addiction and discover a fresh and healthy lifestyle that they can embrace from this point forward.  Please contact us for more information about our facility in Cancun, Mexico, and the ways in which we can help you.  We look forward to hearing from you!