If you're battling addiction, you're in the fight of your life. At Clear Sky, we understand what you're going through; we've made that struggle our life's work. Over the years we've learned that winning this war requires the right environment and mindset. That's why the amenities Clear Sky Recovery offers are so important.
Trade tumult for tranquility
Addiction means living in chaos, and fighting through it demands peace and serenity. To achieve the insight and focus you need to make a fresh start, you need to detox in a safe, luxurious, and peaceful environment. Situated about 20 minutes north of Cancún International Airport, our stunning facility, Casa de la Playa, offers all of the amenities you might expect from an exclusive vacation destination, but with one important difference: everything is completely centered around your recovery.
Here you won't be roughing it, and there's a reason for that. So many people associate pain, anguish, and anxiety with getting clean, but those aren't helpful in your recovery process. At Clear Sky, every element in your surroundings is designed to create a safe, tranquil space where you can relax and think clearly. While you enjoy our beachfront, spacious eight-bedroom property you can feel secure and confident. You will not have to fight against triggering experiences or environments as you drink in the tranquil comfort Clear Sky is known for.
Luxurious surroundings and every comfort
The last thing you want to consider as you contemplate your recovery is being in pain, or even discomfort. At Clear Sky, neither is an option. Situated along the stunning Women's Island Shore (Playa Mujeres), our resort-like facility lies in the Punta Sam resort area of Cancún, Mexico. Although we are well staffed and fully-equipped for any possible emergencies, you won't look around and see "medical facility." You'll see, "high-end, luxury resort."
That's because we take great care to ensure that every detail is looked after, and each need of every guest is met. All of the comfort and amenities you are accustomed to from your life in the United States are available, along with the sunshine, tropical setting, and resort-style living that probably isn't your day-to-day. We ensure that our patients have everything they need, including in-room audio and video systems, a swimming pool, high-speed internet access, a chef, and concierge service for whatever else you may require that is available 24 hours a day.
Please, don't hesitate to inform us of your special needs, whether they be dietary requirements or something more. If you notify us beforehand and communicate honestly with us, we will do what it takes to provide for your ease and comfort during your time at Clear Sky.
Serious results
One of the most impressive amenities Clear Sky has to offer is results—the certainty of knowing how remarkably effective ibogaine is at alleviating opioid and stimulant withdrawal symptoms. It also significantly lessens post-acute withdrawal syndrome (PAWS), making your entire journey not just more comfortable, but also more effective in its sustainability. After Ibogaine treatment you won't be plagued with the dreadful sickness or overwhelming feelings of compulsive drug seeking or using that came along with your physical addiction.
Better still, ibogaine works not just for one kind of addict, but for adults fighting many kinds of dependence. Whether you're battling drug addiction or poly-substance abuse issues, ibogaine treatment is equally effective.
Your business stays your business
At Clear Sky, one of the amenities we offer you is a serious commitment to your confidentiality and privacy. We are discreet in all of our responses to potential patients and we never reveal confidential information about patients. Your privacy comes first, and we have protected the privacy of many high-profile clients.
Because our ibogaine treatment research is so important to our work, we do ask patients to allow us to use anonymized information from their treatments once they are admitted to our program. However, only anonymous information is ever used, and all patients have the right to say no. There is no research data requirement for ibogaine treatment.
The bottom line
There really is no comparable treatment option out there that comes close to offering the same amenities that Clear Sky makes available to patients. The serene surroundings, luxurious amenities, standout results, and commitment to privacy make Clear Sky the obvious choice for you as you're battling addiction. Don't carry on in this, the fight of your life, without support. Reach out to us today so we can get you booked for your short stay here—and onto the next chapter in your life.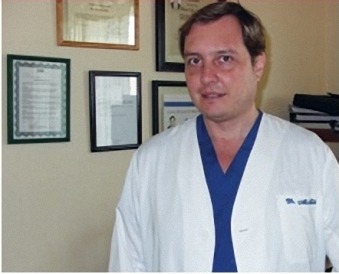 Dr. Sola is one of the world's leading experts in medically-based ibogaine treatment; he has more clinical experience with safe and effective ibogaine administration than any other M.D. in the world today.