Spring is here, and summer is coming, and that means the season of music festivals is upon us. So many people from all walks of life enjoy attending music festivals these days, and of course they do – why not? Listening to music from a wide variety of famous and talented artists, outside, on a beautiful day, surrounded by fellow fans, and with everybody having a good time is all so wonderful, and it doesn't get better than that! Whether you are drawn to New Orleans' JazzFest, Coachella, Bonnaroo, Newport or Philadelphia Folk Festivals, Telluride Bluegrass Festival, Electric Daisy Carnival, Stagecoach Music Festival, Austin City Limits, Outside Lands, or others, there is a music festival for every crowd and taste, and you should get out there and enjoy one or more this year.
For people in recovery, though, music festivals can present their own set of challenges. Unfortunately, music festivals often go hand in hand with drug and alcohol consumption, and if you attended them back when you were an active user and abuser, you may think that one won't be enjoyable without those substances, or you may have made a mental connection between the event and the consumption that is now hard for you to overcome.  It doesn't have to be that way, though. Music festivals absolutely can be enjoyed while drug and alcohol free, and you will likely come to find out that you have an even better time at festivals now, clean and sober, than you did back when you were using.
Why Music Festivals Are Better Sober
You thought you had fun at music festivals before? Get ready to have a whole lot more fun at music festivals now.  Music festivals are more enjoyable while sober because:
You'll be more focused on the music. Back when you were still drinking and doing drugs, there's a pretty good chance that you were often distracted during concerts.  You probably spent your time chatting with your companions, going to the bathroom, and waiting in line for more beer.  When you attend a concert sober, you can more easily focus on the most important thing – the music – and you'll remember a lot more about what and how the bands played, too.
You will have more energy. Day three of a three-day music festival is notoriously rough for anyone who has been partying all weekend, but not for you!  You will be well rested and ready to go, and will feel energized rather than exhausted when its time to head home.
You will be more aware of your surroundings and the experience. You probably missed a lot of great things about the festival experience when you were using drugs and alcohol because that's where your focus was directed.  Sober, you have more time to visit cool art installations, attend record signings, and enjoy the utter comedy of people watching – instead of being watched by others yourself.
You won't embarrass yourself. Admit it, your past behavior at music festivals was not always something you were proud of. That's no longer the case, as your decisions now will be fueled only by your brain, rather than by drugs and alcohol. You can have normal conversations with people, and you don't have to worry about getting naked – unless you want to.
You will spend less money.  You'll be surprised how much money you will save by not buying beers at the festival.  The price of just one beer at one of these events is usually in the double digits, and they add up fast.  Even if you enjoy food at every single vendor you encounter, you will still likely spend less money than you did when you were drinking.
You will meet more people. People are more likely to have a friendly chat with someone who is not on drugs or drunk that with someone who is, so now you are much more approachable. You will make new friends from all over the country and the world, and together you can revel at the excitement happening on stage and all around you.
You will dance harder and have more fun overall. It's hard to dance when you are drunk and it's hard to have fun when you are worried about doing more drugs. As a clean and sober festival attendee, you will find that you can dance for hours without getting tired or distracted, and as a result, you will have the time of your life.
No matter what music festival or festivals you choose to attend this festival season, if this is your first time attending one in recovery, it will be a whole new experience – but certainly a fantastic and memorable one. Just remember to take precautions to protect your sobriety, like attending with sober friends, having a backup plan if tempted, and knowing where the sober tent is located, and you are sure to have amazing, drug and alcohol-free time.
Music festival season is upon us, and it's likely you'll soon want to get out there into those wide open spaces in the great outdoors so you can see a bunch of bands you like and groove to your favorite tunes.  There's really nothing better than seeing some good live music in shorts-and-t-shirt weather on a sunny day with some of your closest friends.  Music festivals are just full of adventure and comedy, and of hours spent making memories you'll never forget.  Back when you were an active drug or alcohol abuser, drinking and doing drugs was a big part of this equation, too – but that certainly doesn't have to be the case anymore.  We've discussed the reasons why a music festival is actually better when clean and sober; the reasons are convincing and numerous!  Now, we'll focus on the "how" of it all.
How do you attend a music festival while still staying safe in and focused on your recovery?  Well, it's a lot easier than one might think.  Whether you'll be attending your first music festival ever this summer, or simply the first one you've ever attended clean and sober, here are some tips to ensure you will have a good time while staying on the straight and narrow, clean and sober, healthy and happy path.
How to Stay Focused on Your Recovery When Attending Music Festivals
Although music festivals can have very special and specific challenges to individuals working on their recovery, attending one sober can be easy if you plan ahead and prepare.  Most likely, you will soon find that you are so busy dancing and having a good time while listening to your favorite bands that you hopefully won't even think about using. However, just in case, here are some tips to help keep you strong and focused on the path to sobriety while attending one of these events.
Attend a festival with bands you know and love.  If you love the band you are seeing, then you will be focused on them, and what they are doing on stage, rather than on drinking or doing drugs.  On the other hand, if you don't like much of the music at the music festival you chose to attend, then you may quickly find yourself bored and looking for something else to do.  Don't get caught in this trap.  Choose festivals where you know you will enjoy the music, and if you find that at some point you don't, start looking for other fun and healthy things to do, like visiting art installations, checking out the vendors, trying some of the food, or playing Frisbee or catch with some friends.
Bring support and/or go with sober friends. Although attending music events alone can be fun, a music festival might not be the right environment for it when working on your recovery.  Attend with friends, and if possible, with other sober friends in particular.  You need people to fall back on for support, and to act as a buffer between you and opportunities to slip. Sober friends are the best because it will be much easier to be around people whose intention is to have the same healthy, sober festival experience as you.
Make a plan in case you are tempted.  You never know when or in what form temptation will strike, so have a plan ready if the time comes.  If you simply can't shake your cravings for drugs or alcohol at the festival, have an out.  Be prepared to leave if you must.  It will be better than using. 
Stay close to home at first.  Rather than traveling all the way across the country to attend a music festival, consider attending a few near your home for starters.  Single day festivals are great for this, because you know you will be going home to your house that night, and that can give you strength throughout the day.  Or, even if it is a camping festival, you will have the chance to easily leave if you feel it's necessary; you can return to familiar surroundings and even go back later on if you'd like.  If you are on the other side of the country, and it's only Friday and your flight isn't until Monday, well, then, leaving will be quite a bit more difficult. 
Don't be swayed by peer pressure and judgment. Some people at the festival will have a hard time understanding why you aren't drinking or doing drugs, and they may give you flack for it.  Don't let it get to you.  That is their problem, not yours. 
Hydrate and avoid HALT.  Taking care of yourself will help you to stay happy and healthy and strong against drugs and alcohol.  It's hot out there, make sure you drink lots of water to stay hydrated.  Also look out for the four letters in the acronym HALT; don't let yourself get hungry, angry, lonely, or tired – any of the four, or any combination of them, can be a recipe for recovery disaster. 
If feeling unsure, attend day sets only. The saying "Nothing good happens after midnight" is debatable, but in the case of recovery, its probably at least somewhat true.  To strengthen your resolve even further, leaving the festival before it even gets dark out might be wise, at first. There is plenty of great music played during the day sets for you to enjoy.
Consider a day pass. Rather than staying on site, consider buying day passes only if they are offered. This will allow you to attend just one day to see how it goes, and then go forward from there.
Take time for yourself.  If you need to step away from the action now and then, do it.  If you need to leave the property for a period of time, do that too.  No matter what, listen to your heart, and act accordingly.
Find the sober tent.  Almost every festival has a recovery presence on site these days.  Find where the festival's sober tent or organization is set up and where it meets.  You will meet new people, make new friends, and find strength and support in numbers.  You may end up working the sober tent next time; it's a great way to be a part of a festival while focusing on the recovery of others and your own. 
It is very possible to attend and enjoy a music festival while sober and living a live of recovery.  In fact, you will probably have an even better time than you did back when you were using.  You simply must just be prepared and take certain precautions, but once you try it, you will likely be back on the festival circuit, seeing live music outdoors for many summers to come.  Enjoy!
It's imperative that you or your loved one gets clean and sober immediately, and we are here to help.   At Clear Sky Recovery, we offer ibogaine detox treatment at our facility in Cancun, Mexico.  Ibogaine detox has been called a form of "addiction interruption," and can be extremely helpful to anyone wanting to start moving on a clean and healthy, drug free path.   Our intake specialists are standing by to answer your questions.  Please call us today.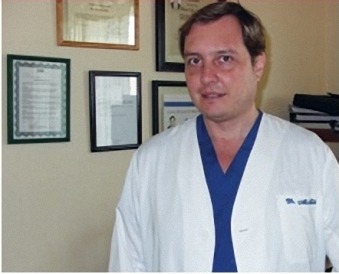 Dr. Sola is one of the world's leading experts in medically-based ibogaine treatment; he has more clinical experience with safe and effective ibogaine administration than any other M.D. in the world today.